Alright wonderful readers, I need your help. With baby #3 on the way and my vehicle dying (no AC and sporadically needs to be jump started – oh yeah, it's been super fun this summer in Las Vegas heat), I am looking at new vehicles, well new to us used vehicles. I've had the same vehicle since high school and I'm super sad to move on, but it's time.
It may still be another couple months before we buy something, but I need your input.
VAN or SUV?
Here's my pros and cons list for each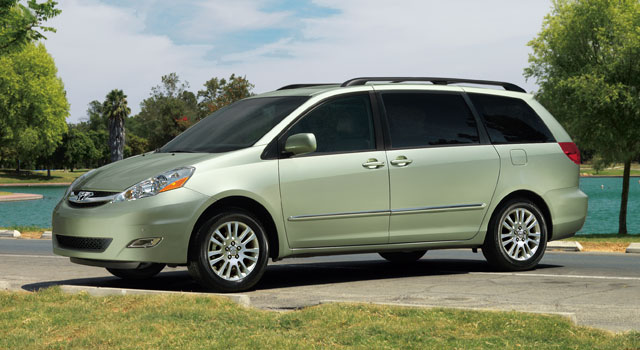 My personal favorites: Toyota Sienna and Honda Odyssey
Van
Pros:
sliding doors, no hitting car next to you
lots of cargo space
better gas mileage
lower to the ground is easier for kids to get in by themselves
Cons:
it's a van
lower to the ground limits where it can go
not as safe in a front end crash
Personal favorites: Nissan Pathfinder and Armada
SUV
Pros:
more versatile, can take it camping or whatever
higher off the ground which to me feels safer
3rd row – seats 8
More hauling power
Cons
swing out doors

typically bigger/wider = harder to park?

not as much cargo space when third row is in use

higher center of gravity- can roll easier
So what have you had experience with and what would you recommend? Where would you recommend buying a used vehicle from?