This cabinet was left in the garage with a stand up freezer with no door, a broken bookshelf, 2 ugly bed frames, and much much more.

anyone know what the holes would have been for?

Anyway, I gave the whole cabinet a really good cleaning, lightly sanded it, took off the doors and hardware, and began priming.


I did two coats of primer. This is what I used, just what I had on hand.

Then I painted it a Cool Cobalt blue by Glidden. Last year some time I got a free quart of Glidden during a promotion and so I had that on hand as well. I did 2 coats of blue and left the inside white.


I decided to use it as a toy cabinet because it closes fairy tightly. I put the biggest offenders of playroom messiness in here. Things that Ben likes to pull off the bookshelf and scatter all over the place like the books, blocks, puzzles and their pieces. I'm hoping this will mean a neater playroom.


I'm so happy with how it turned out. I just need get new hardware, something really fun. Any ideas? In total the whole project cost a whopping $0! I told you I love free!
Hey, while I've got you here, I need your opinion. So you know those ugly bed frames I mentioned earlier? Tell me, is there anything crafty/creative that can be done with them or are they just headed to the dump?


Thanks for stopping by!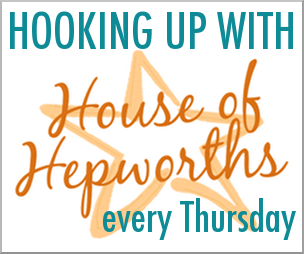 Inspire Me Please






















Making the World Cuter  Monday Funday




















The Jenny Evolution




















/>