Do you have one of those go-to recipes that you know everyone (or almost everyone – 2 year olds don't count) will love?

This is one of mine. Oddly enough I haven't made it in a while and when I was meal planning the other day, I came across it and was excited to make it again. And the best part is that it is soooo easy and it's yummy.

Ritz and Rosemary Chicken
-4-6 Chicken breasts
-1 tube of Ritz crackers
-about 4 Tablespoons of butter
-dried Rosemary
First, melt the butter in a microwave safe bowl.
In another bowl, crush the crackers pretty finely.
Dip each chicken breast in the butter then in the crackers.
Place in a baking dish and sprinkle with rosemary to your liking
Bake at 350 degrees for 50 minutes.
What is your go-to dish?

Inspire Me Please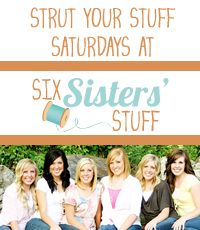 Saturday
Sunday