For Christmas, we gave the boys a Curious George DVD and they love it. One of the episodes is about composting and it got me thinking, I throw out so much stuff that can be composted, why don't I start one. I know most of you aren't even close to thinking about spring and planting yet, but here in southern Nevada it has been a very mild winter.
So I grabbed some plastic bins, I had previously used these for planter boxes in our previous home when I wasn't ready to set down a garden bed.
Drill holes in all the sides of the box and lid
Fill with dirt and leaves.
Then add your compost items; fruit and vegetable peels, egg shells, lint, egg carton. Wet all the contents and stir to cover with dirt
Put the lid on and let it do it's magic.
Here are some other tips to help you get started:
Mix, Mash, Moisten, and Move
-MIX as many different plant based ingredients as you have.
-MASH: the smaller the pieces are the faster it will break down, so you may want to chop everything into smaller pieces.
-MOISTEN: you want it just right, not too dry and not too wet, just moist.
-MOVE: The more often you turn the contents, the faster it will be ready
-If you want it ready in two weeks, turn daily

-if you want it ready in three months, turn weekly

-if you want it ready in a year, turn monthly
Good items include: fruits, eggs shells, dead leaves, grass clippings, shredded cardboard or newspaper, dryer lint, hair, and vacuum dust/debris.
Limited amounts: saw dust, pine needles, coffee grounds, and hedge trimmings
NO: animals parts, seeds and fruit pits, dairy products, anything treated with pesticides, pet waste, or grease.
Inspire Me Please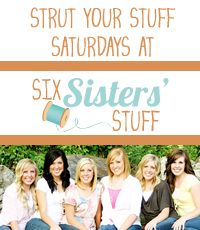 Saturday
Sunday