This is a Sponsored post written by me on behalf of
TruMoo
for
SocialSpark
. All opinions are 100% mine.
When I was in college, I found this really amazing shop. I don't remember who told me about it or who I first went there with, but it was a rice pudding shop. It was amazing! There were different flavors and different toppings. Unfortunately the shop went out of business or moved, but I couldn't find another place like it. I was so sad!
Fast forward several years and I really haven't had rice pudding since. I was given the challenge by TruMoo to make something yummy with their milk. Did you know TruMoo doesn't use high fructose corn syrup to sweeten their milk? Yup, and no artificial growth hormones are used on the cows they get the milk from! TruMoo comes in chocolate, strawberry, vanilla, and coffee!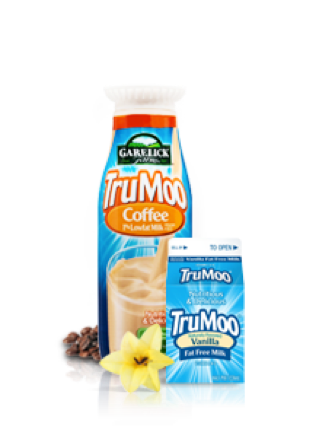 Go learn more about
TruMoo on Facebook
or
visit
TruMoo for more information
!
I thought and thought about what I could make and suddenly rice pudding popped into my head. So I've come up with a yummy recipe to fill this void in my life, it's very yummy and not overly sweet. Jump to the bottom of the page for a giveaway for you!
Crockpot Chocolate Rice Pudding
4 1/2 cups chocolate milk, such as TruMoo Chocolate Milk
1/2 cup cream (optional, I used it because my local store only had 1% chocolate TruMoo, if you find the whole milk you will not need this)
1 Cup Arborio Rice
1/2 sugar
1 Tbsp vanilla
a pinch of salt
1/2 tsp of cinnamon
Stir all ingredients together in the crockpot and put on low for 4 hours.
Transfer to bowls and refrigerate for 2-3 hours.
There you go, I hope you enjoy. You could even use some chocolate chips to top it or fruit as a mix in. I drizzled a tiny bit of chocolate syrup on top. Yum!
What TruMoo flavor are you most excited to try?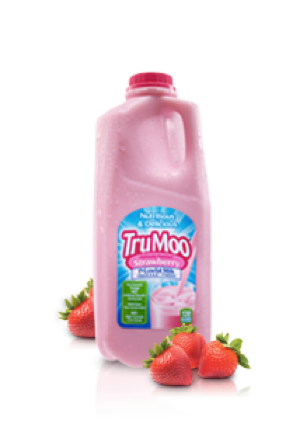 Enter to win a $0.75 off coupon to try it for yourself! 5 winners will be chosen, enter now!