A couple months ago I was visiting my family in Arizona and one evening we were watching some tv and I saw this really cool contraption that turned veggies into noodles. Since then I've really wanted to try the recipes that substitute veggies like zucchini for pasta.
I found this recipe over at
Little Miss Momma
and with only 3 ingredients it was right up my alley. It turned out really yummy. I tried to get away with just making this for dinner, but it's probably best as a side dish unless you make a lot.
3 ingredient Zucchini Noodles:
-3 zucchinis
-1/4 cup goat cheese
-4oz sun dried tomatoes
optional:
salt/pepper to taste
1/4 tsp cayenne (I would do less if you're serving to kids)
- Begin by cutting the zucchini into noodles, I used a mandolin and it was super easy. Ashley also has a cool tool.
-Heat the zucchini in a skillet for 3 minutes over medium heat.
-Chop the sun-dried tomatoes a bit into smaller pieces
-Add cheese and tomatoes (and salt/pepper and cayenne if you want)
-Cook until the 'noodles' are the tenderness you like.
Then Enjoy!
Have you ever tried using veggies as noodles? Zucchini or spaghetti squash or something else?
Inspire Me Please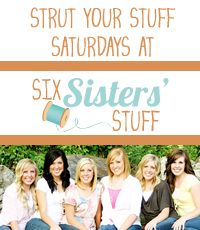 Saturday
Sunday